Standard operating equipment for canteen kitchens and the gastronomy trade: individually and independently designed for you.
Also on closer inspection our customers feel inspired. We offer a premium complete package comprising a vendor-independent and comprehensive range of catering and standard operating equipment as well as kitchen accessories for no matter which customer volume and catering concept.
Renowned institutions, catering companies, and big industrial establishments have been relying on us for 30 years when it comes to advisory service, sampling, and delivery of dishes, cutlery, glasses, and professional porcelain, and the full equipment of canteen kitchens.
Delivery & acceptance
We also ensure you perfect and professional delivery of your kitchen accessories. For us, this means that you will get exactly what you have ordered - in the right amount, at the agreed price, at the date fixed, and in flawless quality.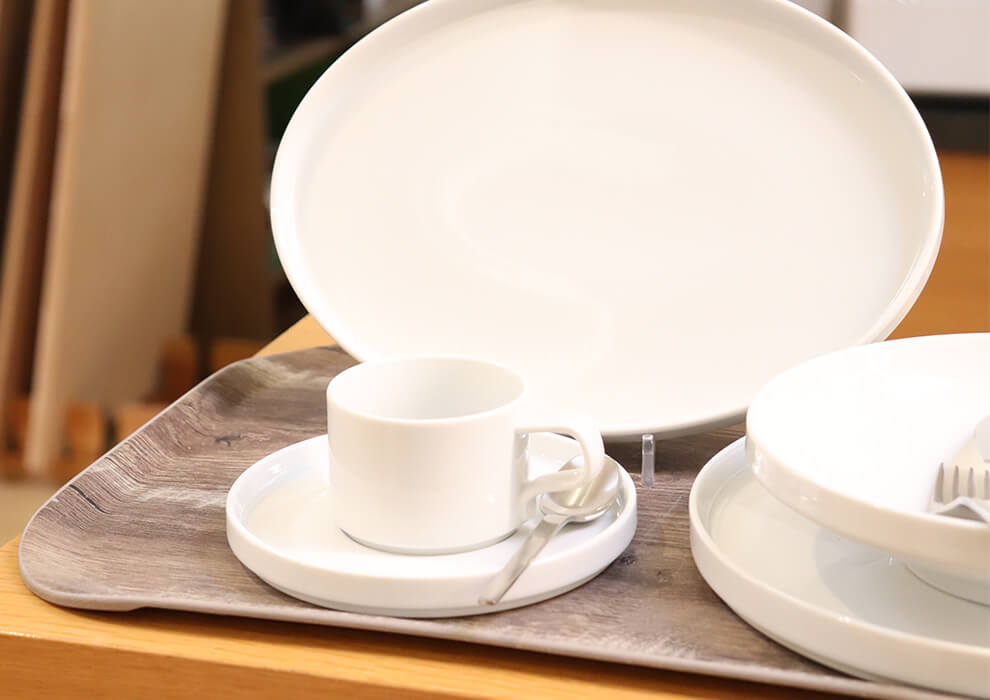 We count on reliable and proven brand quality. Here a selection of our long-term partners:
Ready for each gastronomic challenge.
As an independent company we can procure any product from any supplier requested in a little while or also provide you with a comprehensive, conceptually strong package of different brand manufacturers.
Porcelain
Cutlery
Glasses
Kitchen equipment, mobile devices, transport solutions
Standard operating equipment, buffet equipment
Chef's knives
Trays, rinsing basket systems, plastic articles
Small kitchen appliances
And much more
Phone
+49 931 99 1479 2
Fax
+49 931 99 1479 9
Cook & chill – technology that makes a difference.
Individual, customized food counters.