2D and 3D design: accurate in every detail.
Our in-house design department translates design concept results and your design specifications into high-precision, production-oriented design data. These data provide the basis for our custom-fit, durable, unique products.
We bring into play our knowledge of material, processing, electronics, and statutory provisions of the industry from the first draft to installation planning to product preparation ready for production. Our experienced team of designers generates all ground plan and design drafts using our state-of-the-art CAD software. We review, visualize, and discuss each application with you precisely and in detail to find the most effective processing way. Short distances between design and manufacturing enable us to react quickly and flexibly to your modification requests.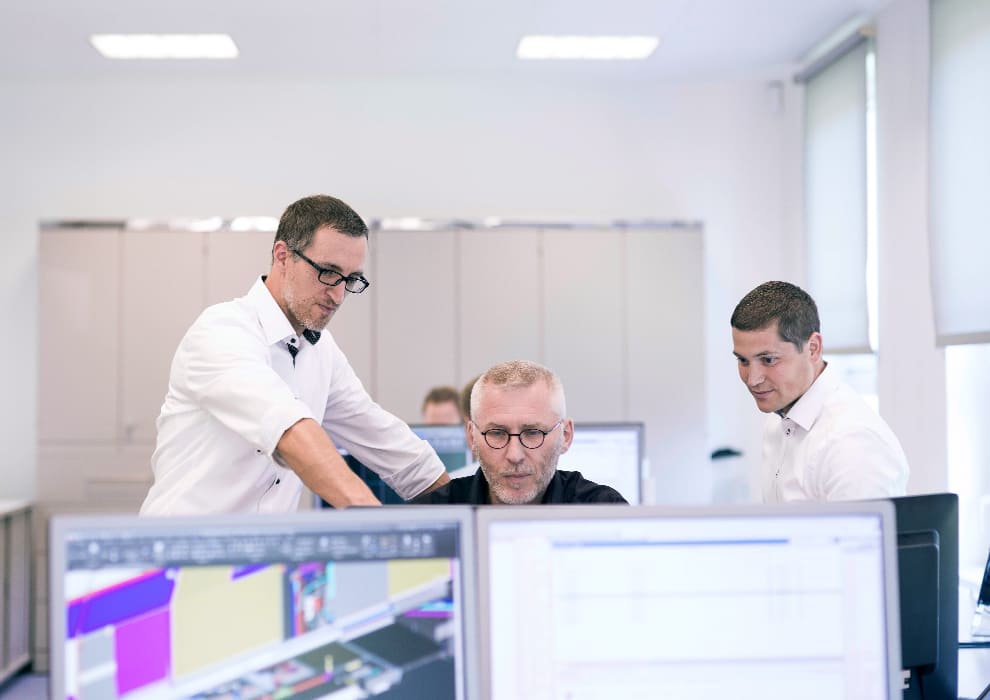 We manufacture in-house at our headquarters in Röttingen.
Assembly and connection work.