Your full service provider of extraordinary interior design for communal catering.
We are a quality leader in the manufacturing of bespoke interior design and are an independent direct sales company of state-of-the-art kitchen technology and standard operating equipment.
Since 1921 the brand name Winkler Design has stood for extraordinary commercial furnishing. We offer state-of-the-art complete solutions – each object is unique, manufactured by our 65 experts at the headquarters in Röttingen with a lot of attention to detail and a tremendous vertical range of manufacture. The combination of handicraft, overall service, and experience makes us a much sought-after business partner for renowned industrial enterprises, institutions, the gastronomy trade, and rail car manufacturers.
We are manufacturers
Unlike the specialized trade we design, manufacture, and assemble ourselves, which is why we are particularly responsive and are able to respond individually to customer requirements and provide any kind of service from a single source. Premium quality, customer relief, and great experience is what distinguishes us from the competition.
We are a direct sales company
We are a vendor-independent direct sales company and your partner for canteen kitchen technology, rinsing technique, and standard operating equipment. This makes us particularly flexible and sought-after. After all, we can procure any brand article you require and put together a customized, vendor-independent turnkey package for you.
We are experts
Over many decades and through numerous pioneering projects we have developed and constantly advanced our specialist skills ourselves. This enables us to offer customized turnkey solutions executed by true experts however complex the individual process steps are.
We add value to your interior design.
Flexibility and planning reliability for the customer.
Our customers profit from the flexibility of a 'small', medium-sized company on the one hand and the stability of a strong group on the other. Since 1995 Winkler Design has been doing business under the roof of the internationally active, family-owned Wirthwein-Group. This is the reason why we can ensure you exactly the security of investment and planning which you require to realize your projects. Within the framework of a company-wide certified management system we follow a uniform quality standard pursuant to ISO 9001 and use resources responsibly and sustainably.
One common goal. One common handwriting.
Customers first – we focus on you and your bespoke needs, as we want to continue strengthening our position as quality leader and expert. For us it means to constantly improve our manufacturing depth and expertise and to support you with our know-how at the earliest point of time.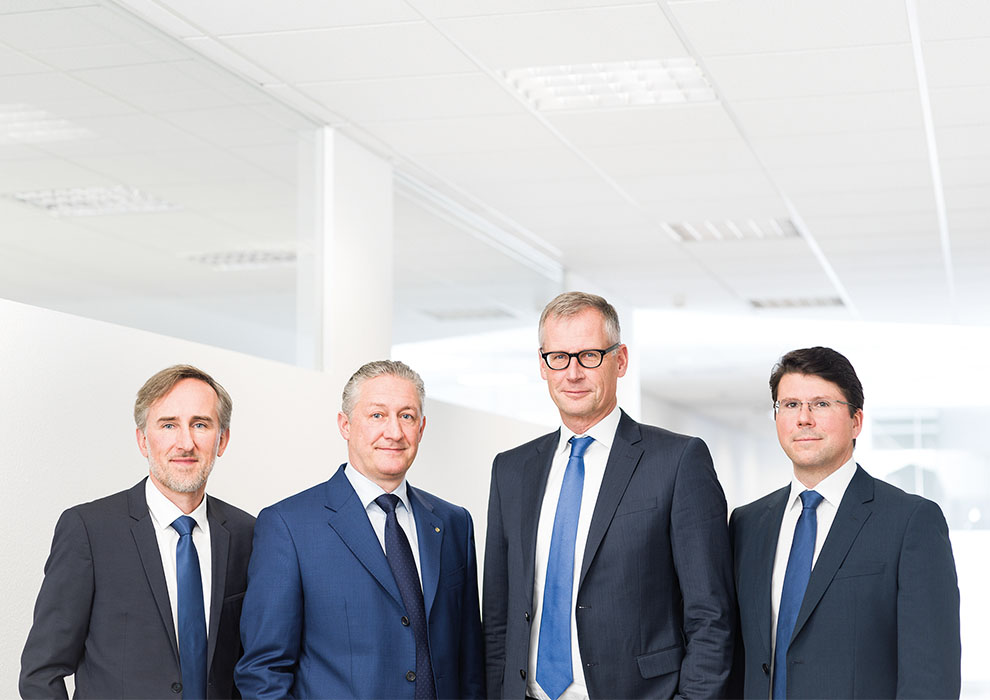 Thomas Kraus, Marcus Wirthwein, Holm Riepenhausen and Dr. Ralf Zander
The Executive Board of the Wirthwein-Group
On 1st July 2010 Marcus Wirthwein was appointed to the Executive Board of Wirthwein SE. Dr. Ralf Zander has been a member of the Executive Board since 1st of July 2020 and Holm Riepenhausen joined the Management Board on January 1, 2021. Thomas Kraus was added to the Executive Board as of January 1, 2022. The Members of the Board are held responsible for the corporate management, shape the corporate strategy and decide upon fundamental issues of business policy.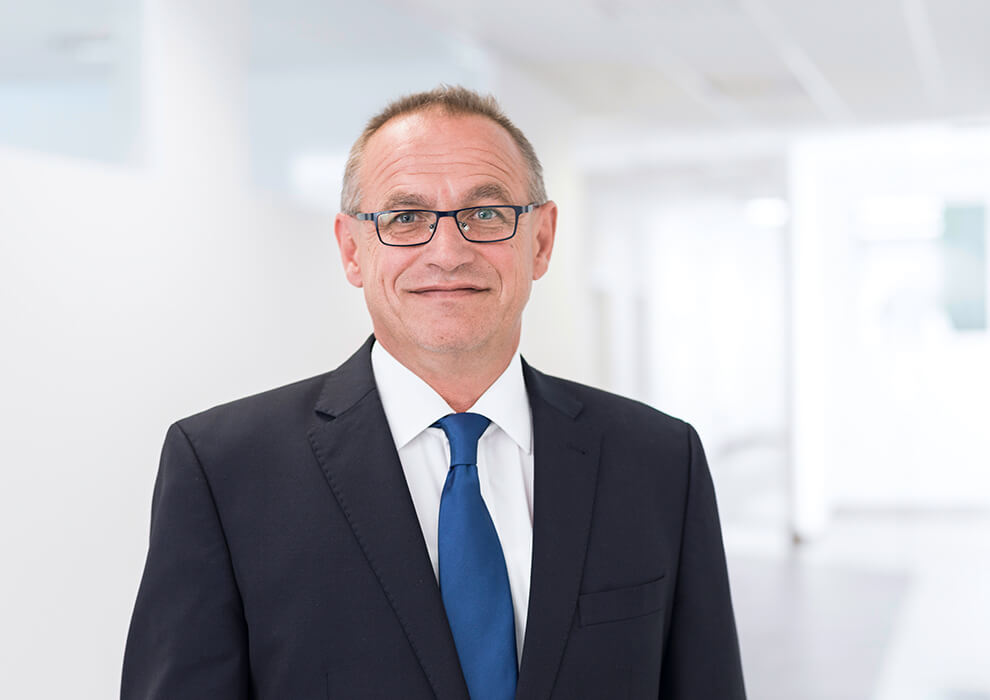 Rudi Schmitt
Plant Manager of Winkler Design
Since 1997 Rudi Schmitt has been managing the company. He is well-experienced in interior design and long-term customer support. Like many others of his colleagues, he has contributed significantly to the successful company development.