Highly functional, modular, and extremely hygienic: canteen kitchen technology for your professional kitchen.
We are a vendor-independent full service provider of canteen kitchen equipment and technology. Full service means that we offer any kind of installation, procurement, and assembly service from one source.
In compliance with the hygiene criteria and construction standards for canteen kitchens in force we manufacture your stainless steel furniture, procure any kind of branded kitchenware, and ensure smooth and professional installation and assembly. For you, this means less coordination effort, a quicker response time, and the planning reliability required.
Execution
In coordination with your expert planners we bundle many partial plans to one transparent installation plan. We custom-assemble, procure, and deliver on time any kind of kitchenware and stainless steel furniture.
Canteen kitchen assembly
Our experienced team of technicians ensures smooth installation and assembly of your thermal equipment as well as any rinsing, cooking, and service technique – without joints, for optimum cleaning and hygiene.
Commissioning
For expert commissioning, all required functional tests and instructions are carried out on site. You will be given a turnkey canteen kitchen system which can be flexibly extended according to the number of guests, premises, and the variety of food.
Configuration according to your requests: catering equipment of all brand manufacturers.
Thermal devices
Cooking technique
Preparation technique
Water treatment
Stainless steel furniture manufactured in-house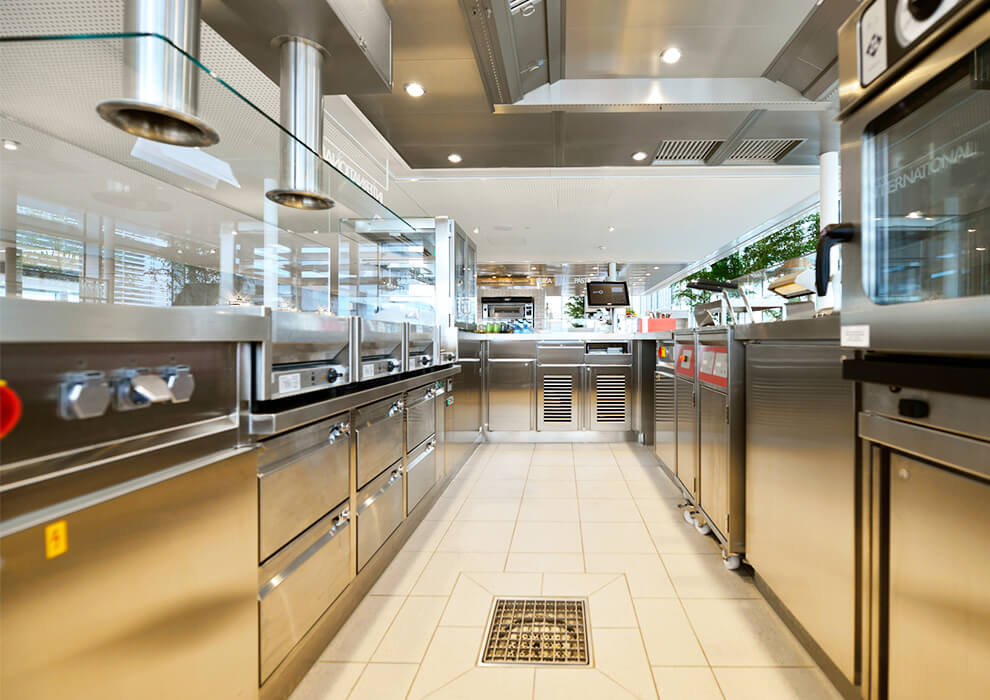 »Only then is a canteen kitchen system an extraordinary product if all needs and wants are integrated one to one. Thereby we focus on functionality, economic efficiency, and a long lifecycle.«
Joachim Vorherr, Winkler Design GmbH & Co. KG
Your canteen kitchen made by Winkler Design?
Customized counters and food passes for your canteen.