We make food counters a true experience: custom-made counter systems for communal catering.
Our counter systems as well as free-flow and drop-in counters meet all requirements to hygiene, operating comfort, and esthetics –for many decades already.
In close collaboration with your expert planners and architects we design, manufacture, and assemble true unique pieces which will inspire both customer and staff. The combination of in-house production, direct sales, and expert technical advice is unique in this industrial sector and our key to success. We are a well-experienced and reliable complete solution provider. We are now one of the global market leaders for counter systems.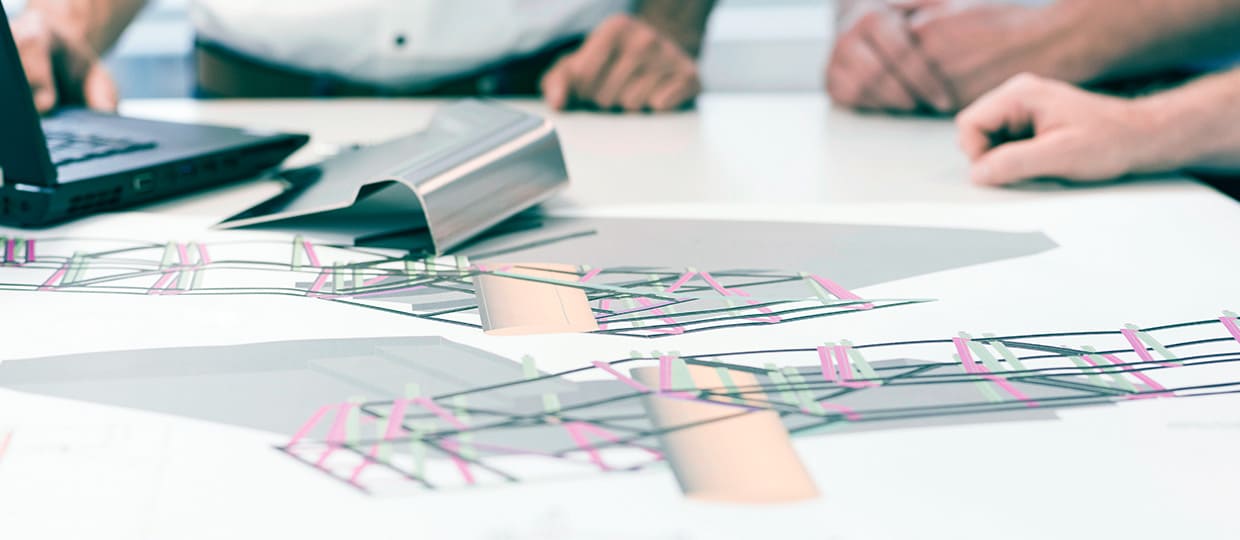 Taking into account every little detail our designers provide you with important recommendations how to implement the service specifications in the best possible way. They develop tested and feasible CAD design data – the basis for durable, hygienic, and feasible counter systems.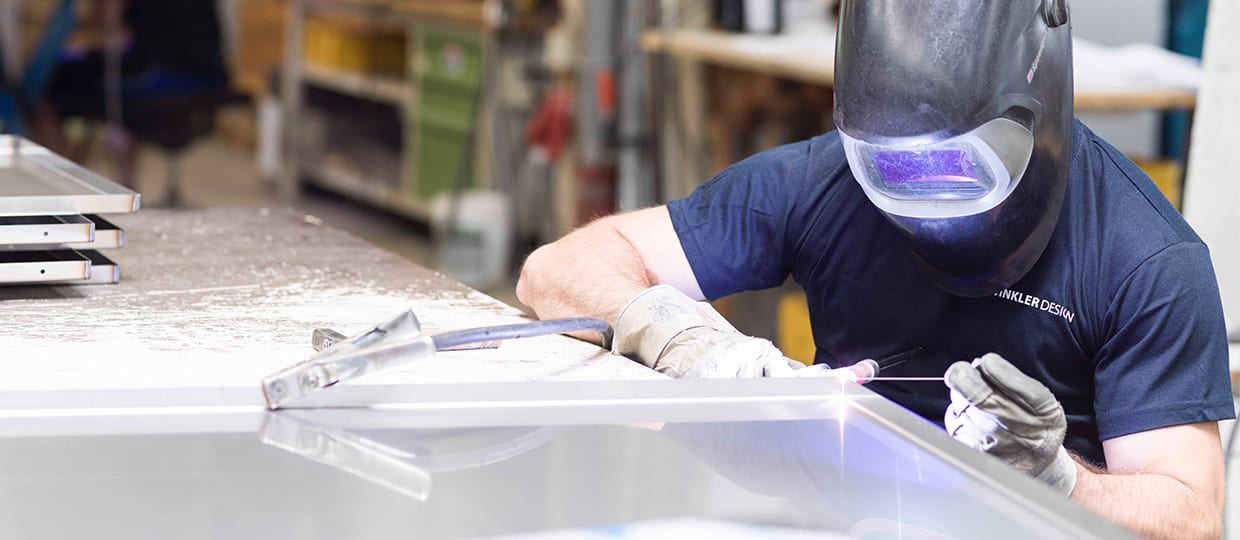 In our factory in Röttingen our experts combine material know-how, craftsmanship, and state-of-the-art processing techniques to create tailored catering systems. We see our strength in the manufacturing of customized solutions. What distinguishes us is our tremendous vertical range of manufacture.
In order to exclude all contingencies and make improvements quicker, we completely assemble each assembly group in-house first. Only upon successful trial erection and approval will our experts assemble your counter system on site.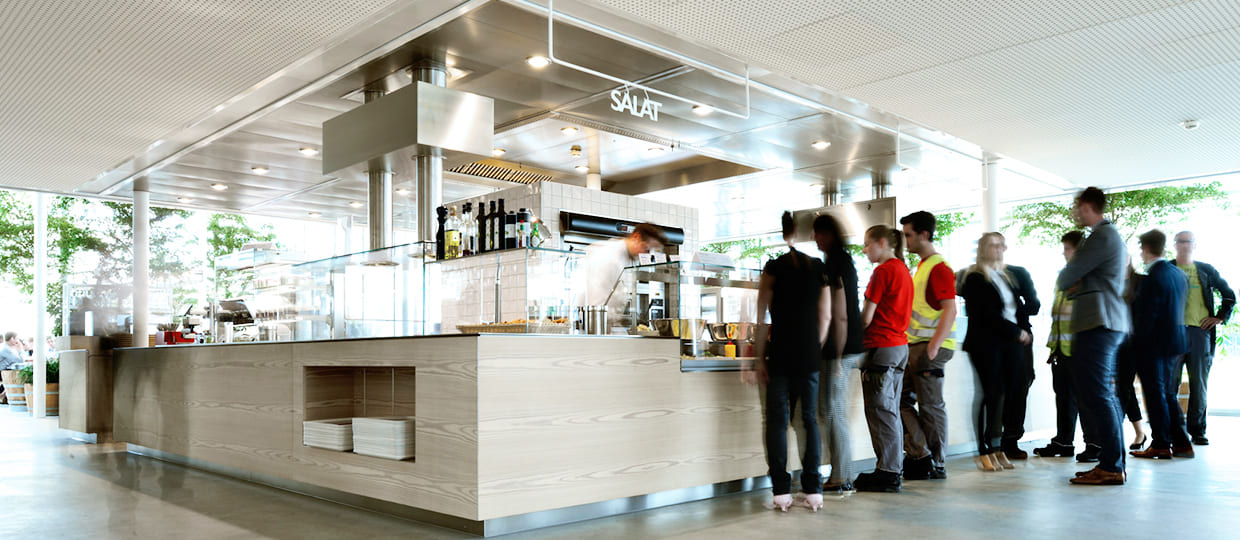 Commissioning
We will hand over a complete system ready to use which we have thoroughly tested in advance pursuant to all quality specifications and guidelines. We focus on on-schedule implementation and instruction of your service staff.
We know about materials and how to process them. Everything is possible.
As a modern factory we have an in-depth understanding of almost all common materials, from stainless steel to wood, natural stone, leather, glass, to plastics. Our employees are skilled designers, carpenters, metal workers, and electricians. Our machinery comprises state-of-the-art CNC controlled processing centers and machines.
Your counter system made by Winkler Design?
The right accessories for your food counter.