On-board kitchens and galley systems for rail cars: maximum function even in the most confined space.
Every day, our on-board kitchens, counter systems, and rail alleys stand the test of international long-distance rail traffic. We manufacture long-lasting, tailor-made solutions that do not only meet the high industrial quality standards but also resist enormous forces reliably.
Since 1960 we have been among the European market leaders in the manufacturing and equipment of counter and canteen systems of the railway industry thanks to our unique know-how in mobile kitchen technology, countless processing options, and our close collaboration with customers. Our on-board kitchens are to be found on almost all rails of the world:
AT: Mariazellerbahn
CH: EC 250, LD double-decker, IC 2000, SBB8
DE: ICE 1, 2, 3, ET 5, ET 7
ES: AVE
SE: MTR
UK: Arriva, FGW Buffet, Virgin Voyager, GNER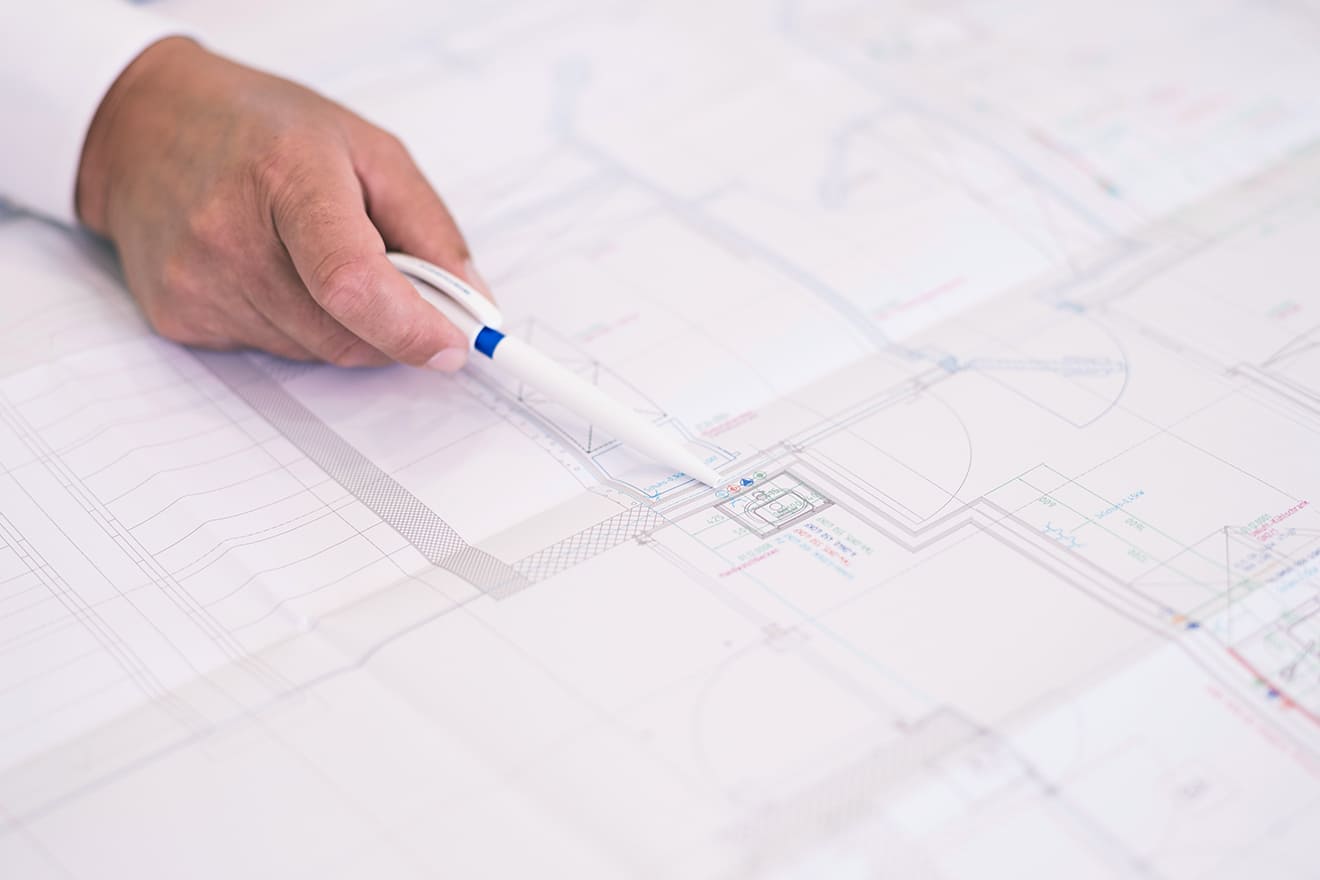 Engineering & conceptual designn
By request, we bring in our ideas and experience to your conceptual design and support your planners in optimizing fastening points, cable guides, connections, and air outlets.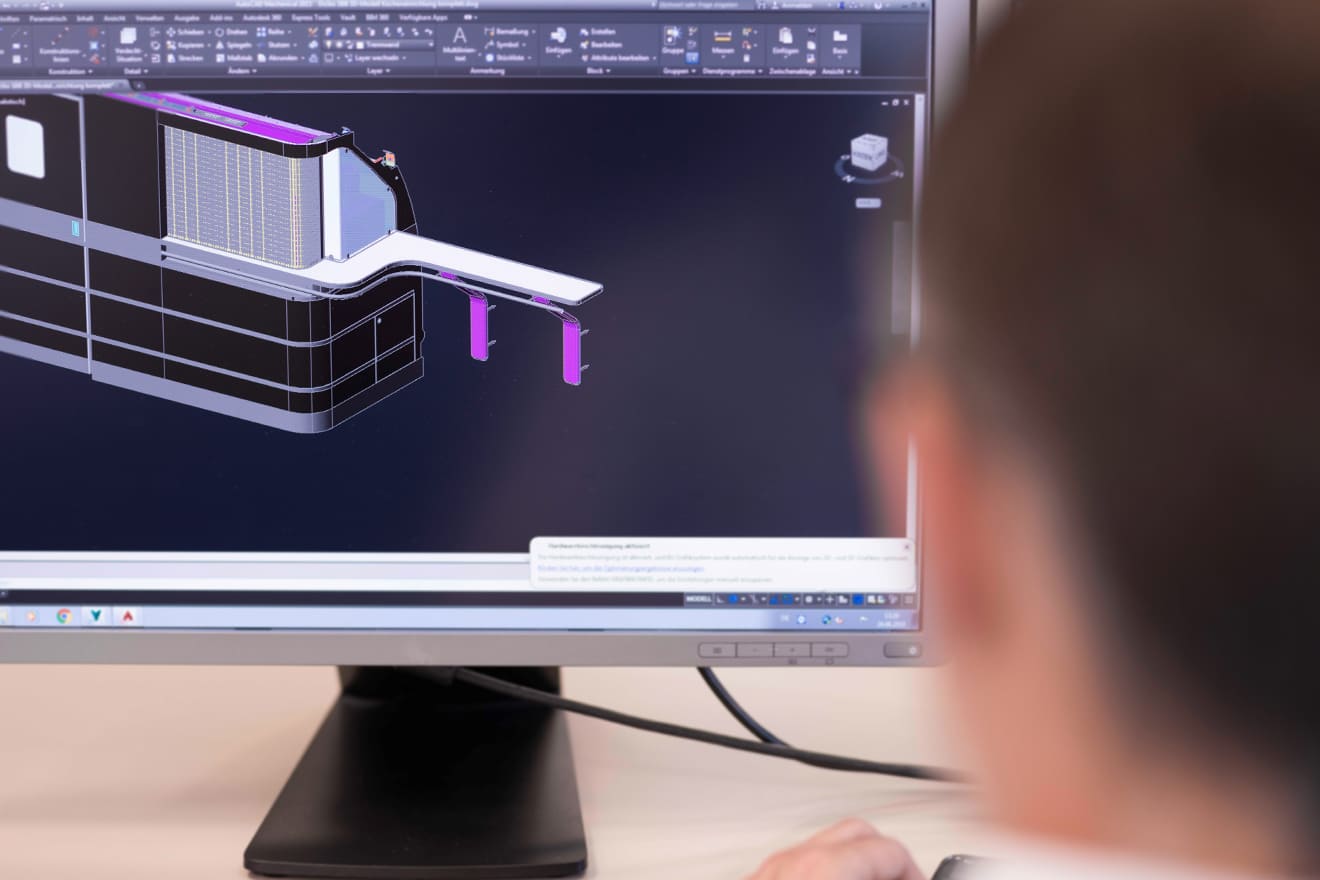 Visualization
According to the design and ground plan drawings our CAD experts visualize your on-board equipment in 3D. As a second step, they further optimize the drawings and convert them into validated design data.
Interface coordination
Many functions require simultaneous or downstream collaboration and a perfect timing of the individual trades. Our project managers coordinate completion of each project phase for smooth collaboration and delivery as scheduled.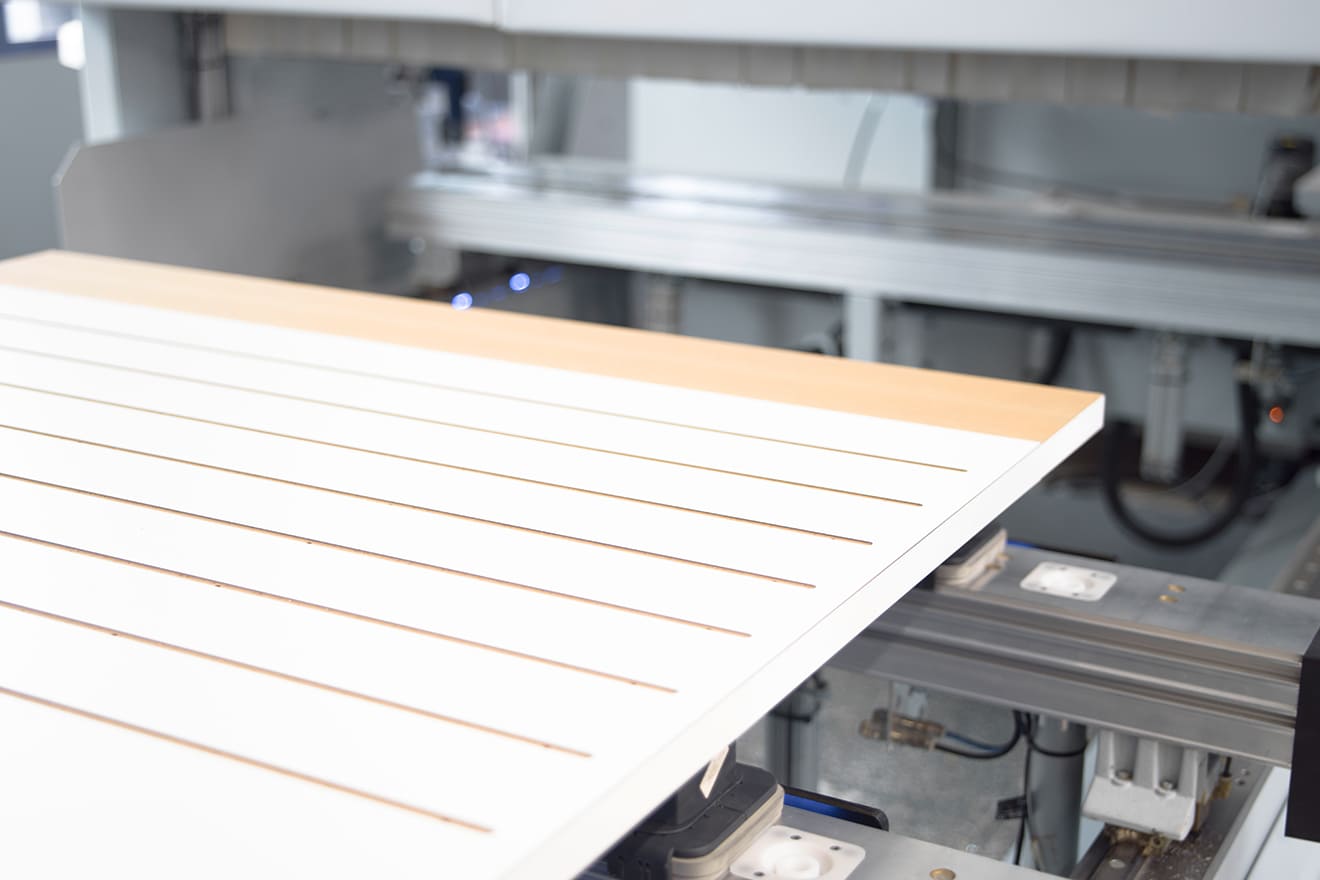 Manufacturing
Our special design department manufactures all kinds of equipment and furniture components according to your designers' specifications. There are particularly stringent quality requirements on materials and processing steps. Materials used are documented and verified. Railway standards and country-specific provisions are fully met.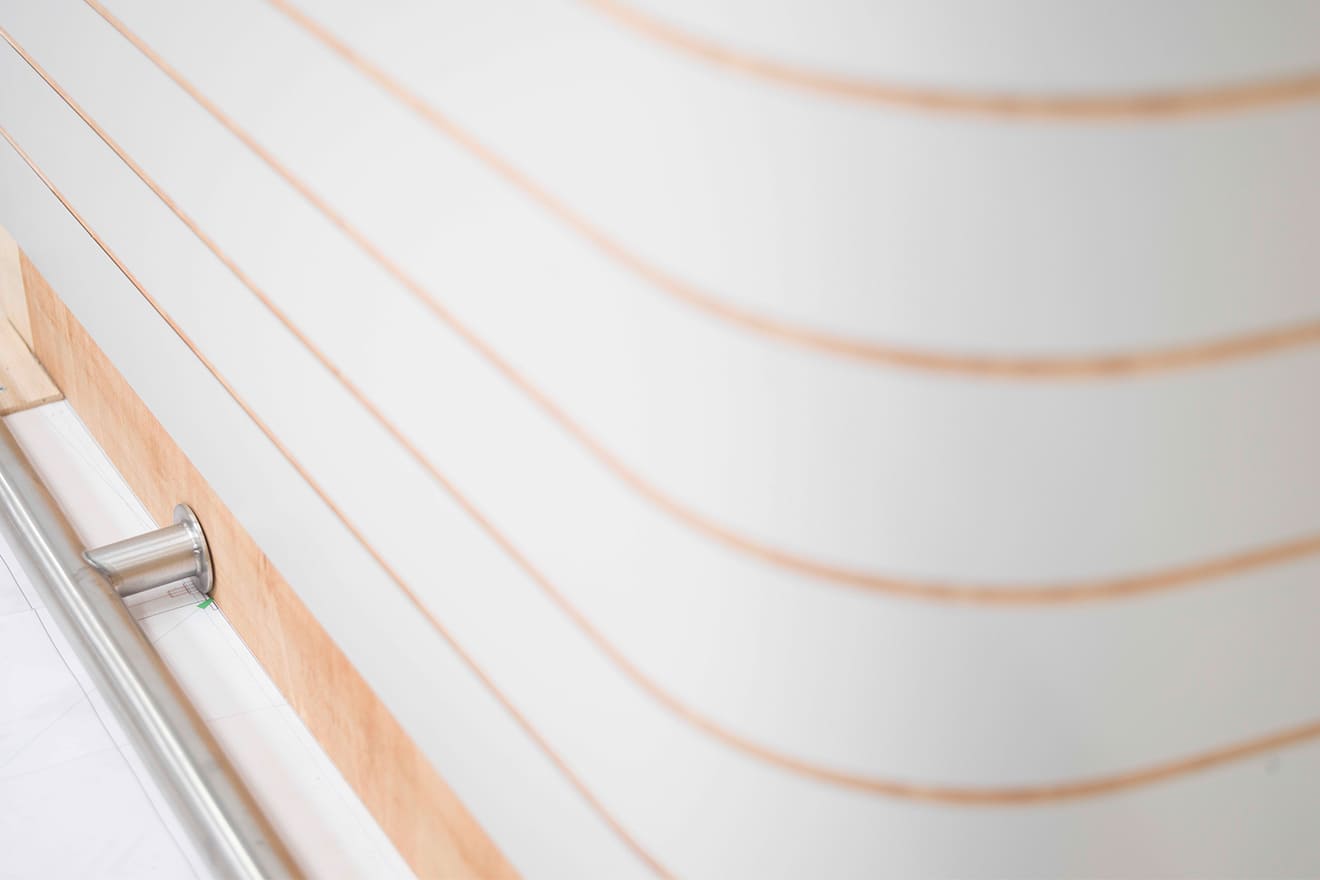 Assembly
Our expert teams of mechanics, welders, and fitters do any kind of just-in-time assembly, installation, and connection works. We assemble prototypes in our company to avoid undesirable sources of error already in advance.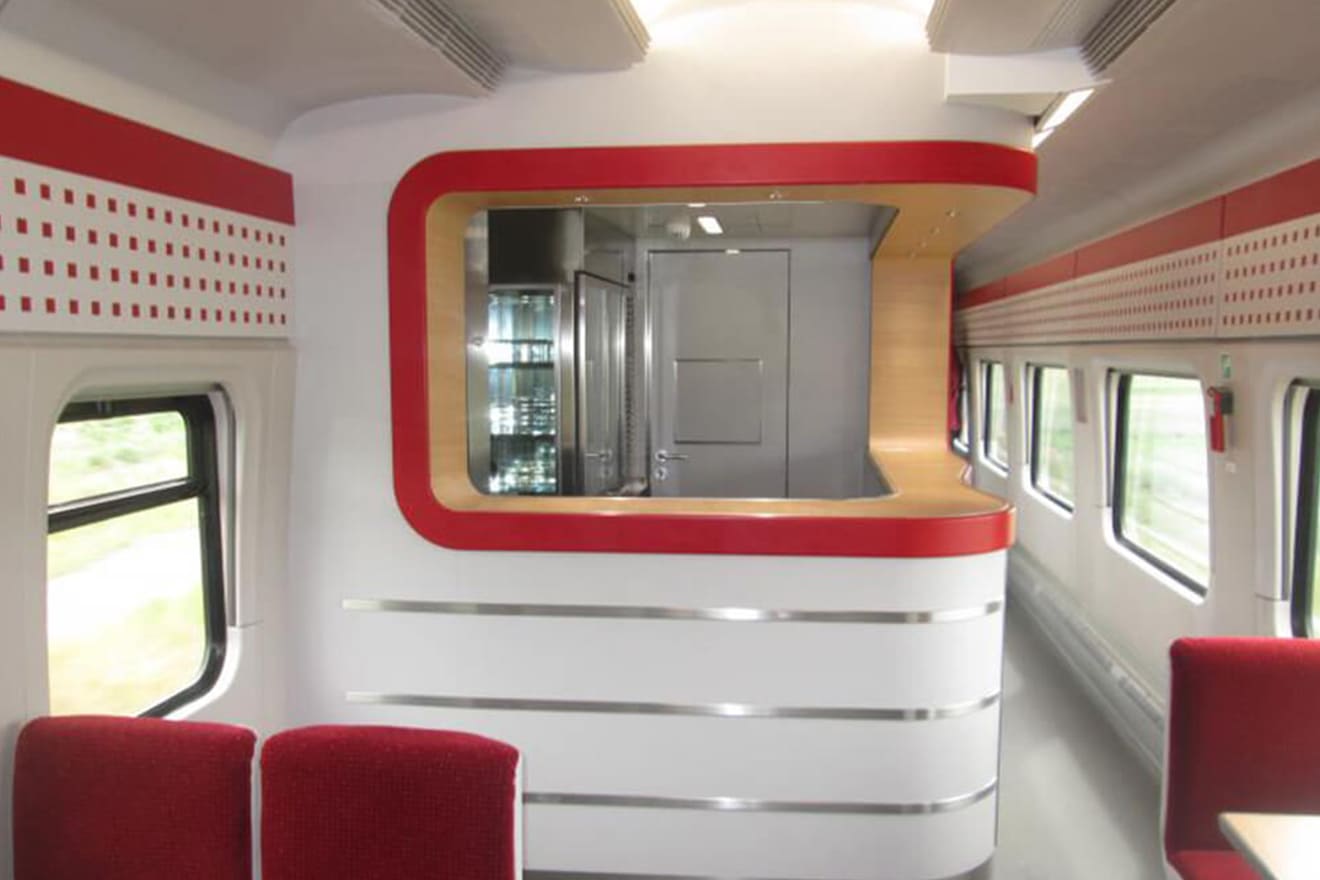 Commissioning
Once all the test runs and function tests are done, we do the final acceptance and on-time commissioning of your on-board kitchen and instruct your personnel. Here too we act according to our quality principle: safety first.