Safety which you can rely on: clean and efficient rinsing technique made by market leaders.
Every second counts in communal catering. Hygiene specifications have to be observed. Reliable and optimized processes care for maximum efficiency.
With its rinsing and conveyor systems, Winkler Design provides you with durable, sophisticated, and economic complete solutions, installed and put into operation by our service technicians and assembly professionals. It is the combination of know-how, vendor-independent article range, and in-house special purpose machinery which you will greatly profit from as to quality, flexibility, and safety.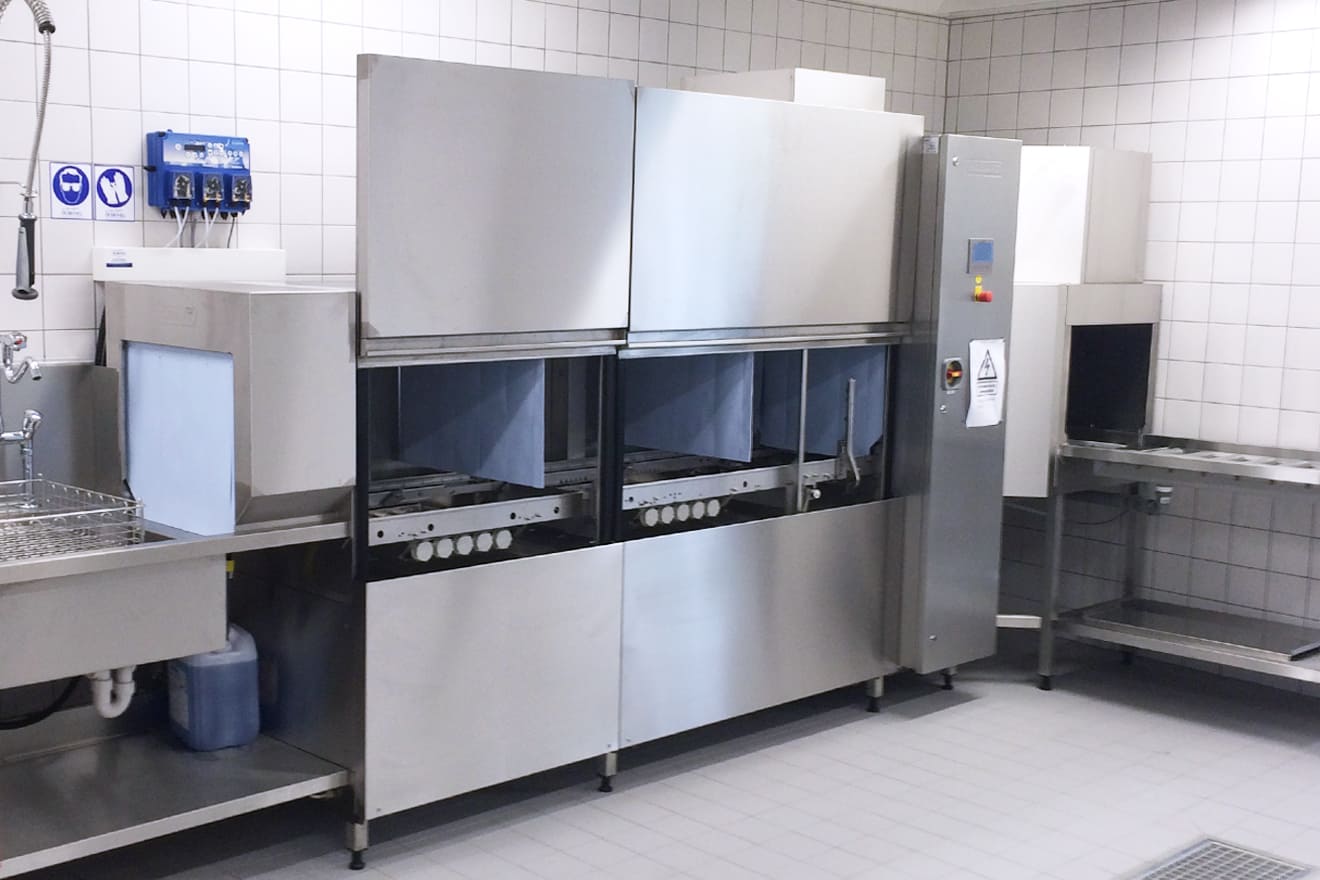 Sales
Our article range comprises a wide variety of conveyor and rinsing technique made by quality-driven brand-name manufacturers, from under-table dishwashers to flight-type dishwashers to food scraps disposal.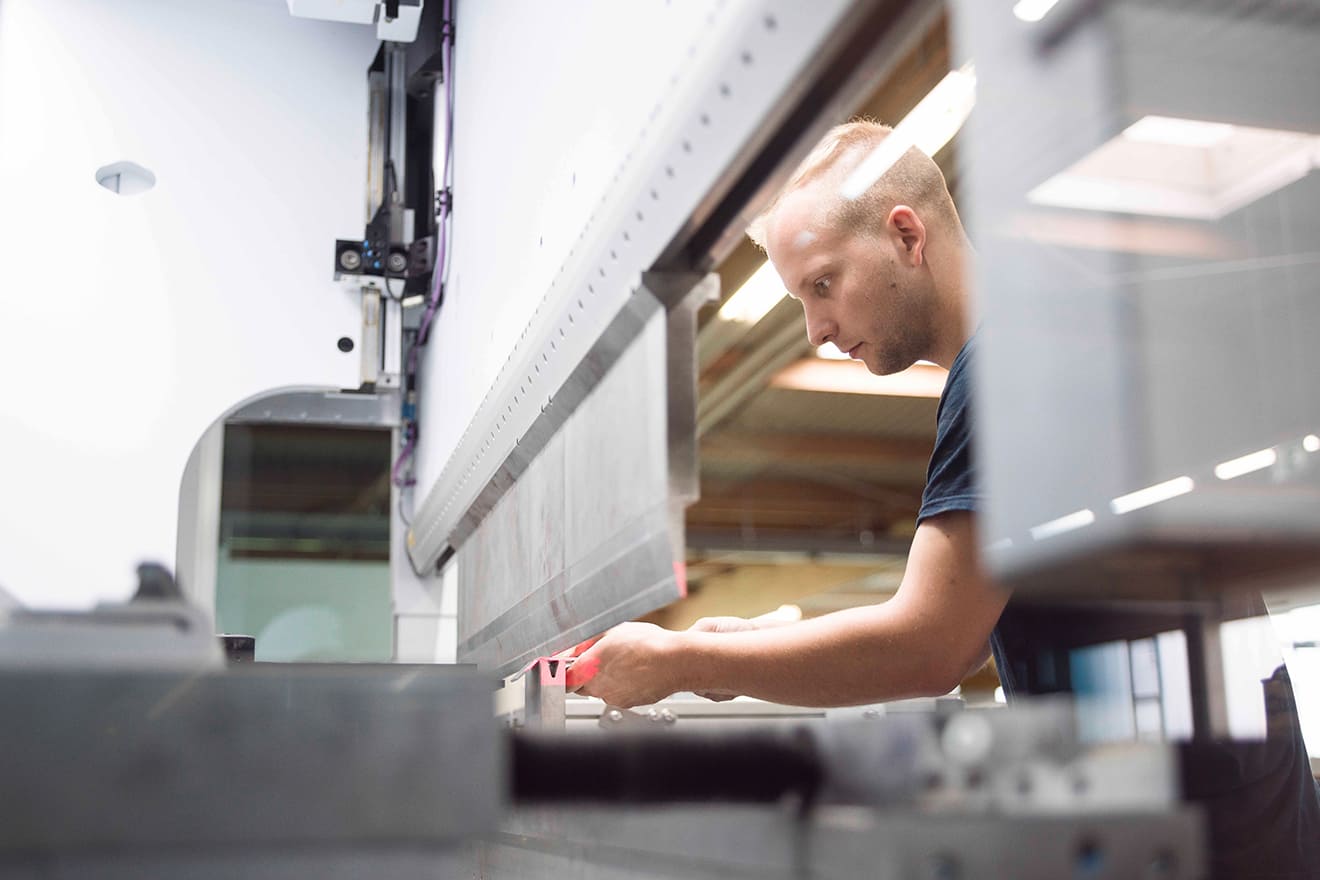 Manufacturing
With our in-house special purpose machinery we manufacture custom-fit and functional sink units, panels, splash plates, and connection modules.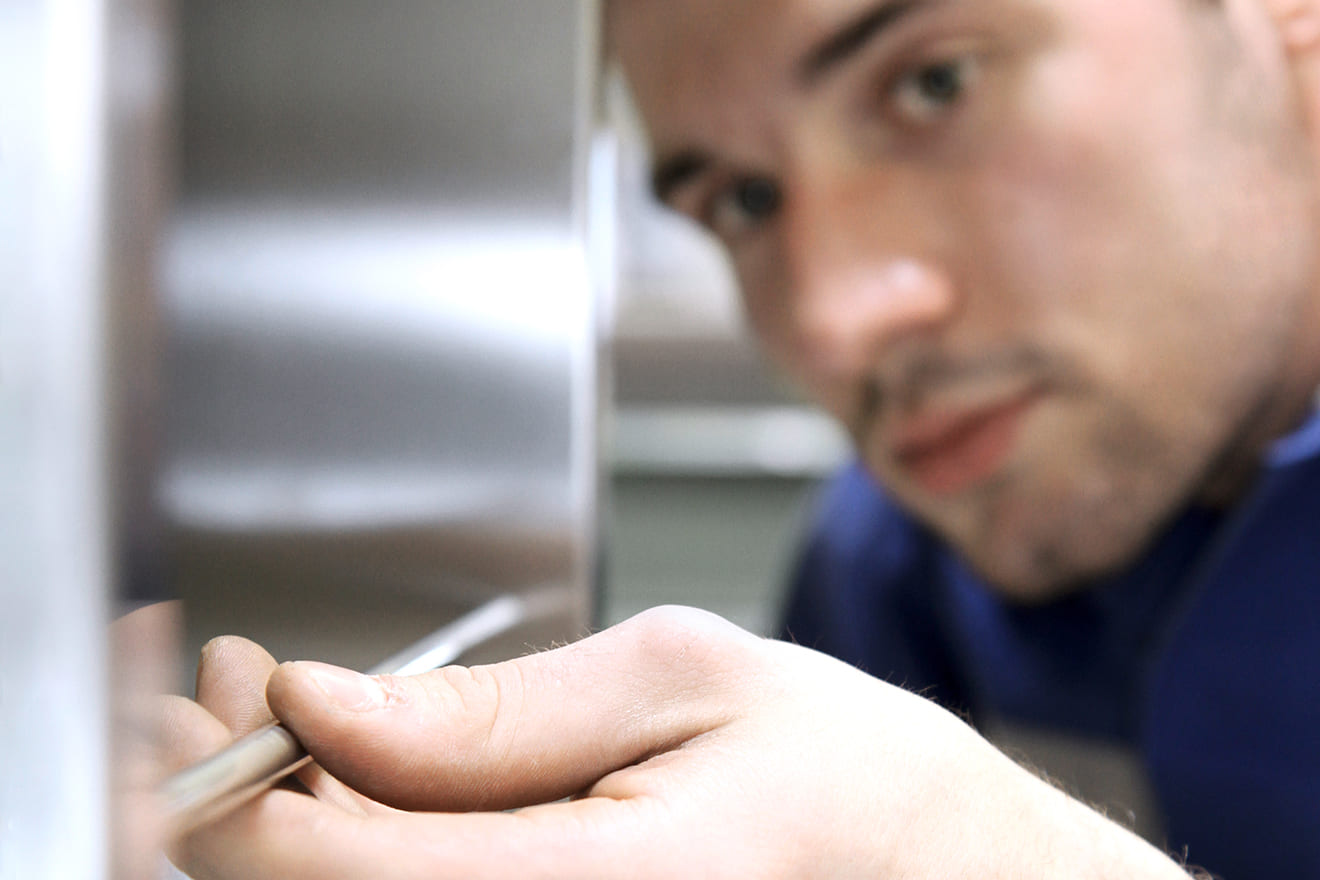 Assembly
In close collaboration with our manufacturers' installation experts our technicians assemble your project and implement your new scullery smoothly.
Custom-fit rinsing technique for any kind of dishes volume and catering concept
Under-table dishwashers
Hood-type dishwashers
Flight-type dishwashers
Rack conveyor dishwashers
Conveyor systems and trolley washing tracks
Food scraps disposal and waste recycling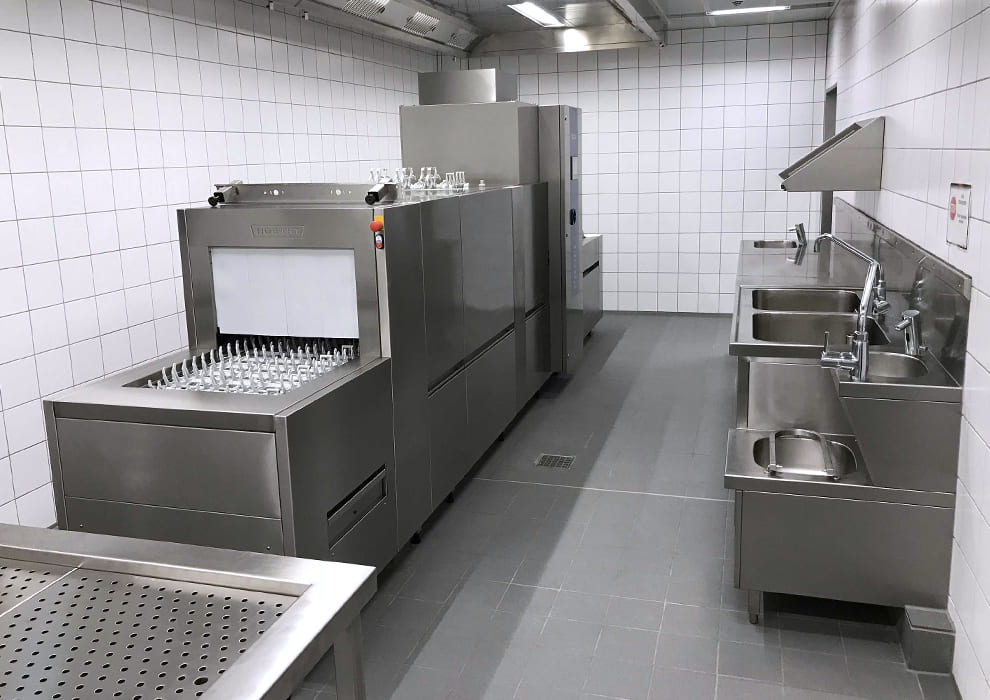 Your new scullery made by Winkler Design?
Canteen kitchen technology for communal catering.