Extraordinary customized interior design.
For more than 100 years we have not left quality to chance. We manufacture counter systems, service areas, and interior design on our in-house special purpose machinery.
We are a committed, state-of-the-art factory with well-established procedures and a highly qualified team of experts most of whom have been trained in-house. We process almost any kind of material on CNC controlled machinery on site. We give top priority to meeting the required quality standards. We focus on effective and resource-saving manufacturing of your interior design. Before products leave our house we assemble prototypes to check and approve all components on dimensional accuracy, functionality, and manufacturing quality.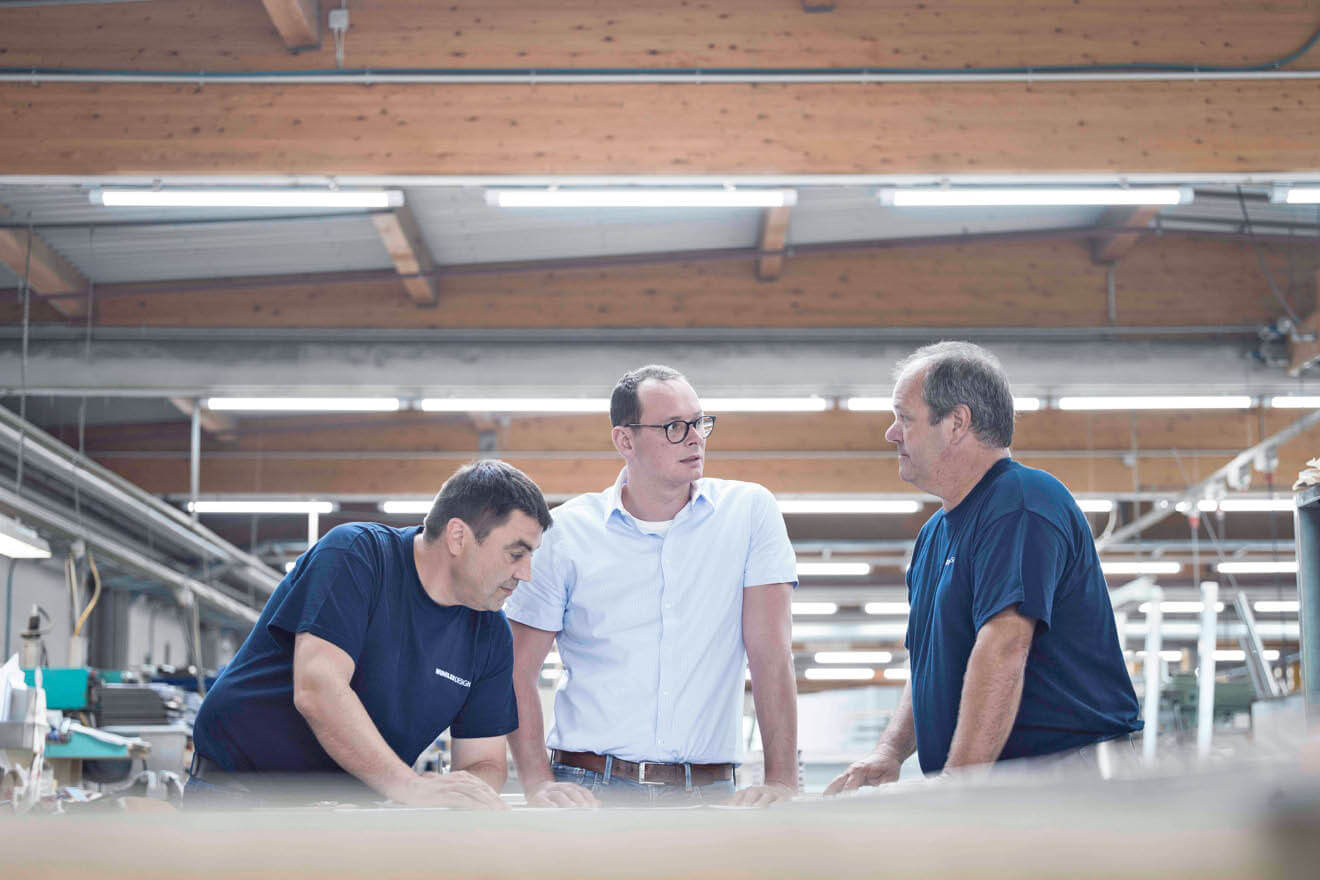 Manufacturing expertise
We have experts available for any kind of material and processing method. They do not work for themselves but share their experiences with colleagues. We combine our technical expertise to a manufacturing depth that is unique in the industry.
Material know-how
We know and master almost all kinds of materials customers require, from wood to stainless steel, plastics, veneer, glass, leather, and natural stone to customized coatings. Thanks to our great know-how in material properties and distortions we can clearly increase the service life of your counter system.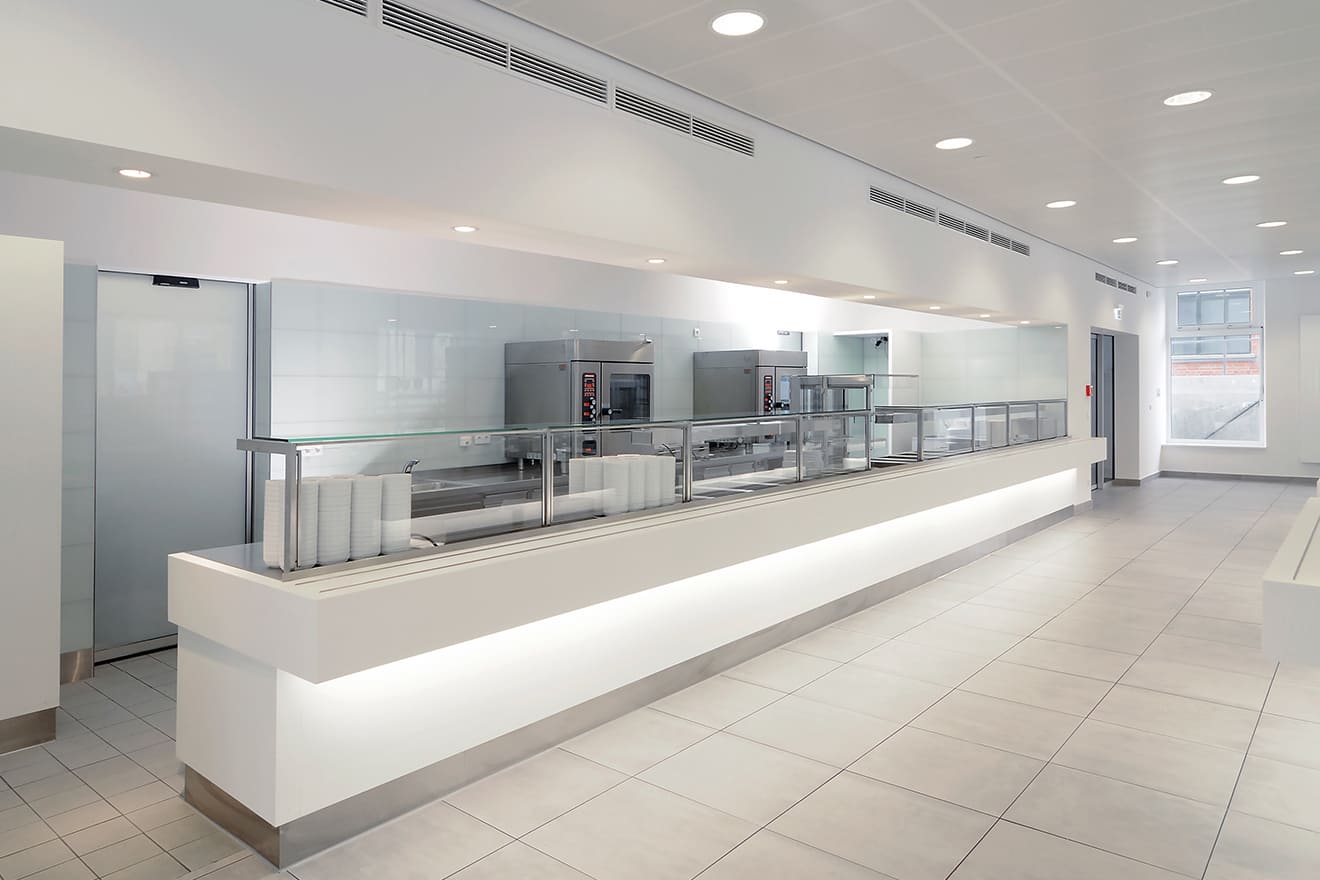 100% quality
We manufacture custom-fit and durable unique pieces. We produce consistently pursuant to our certified management system, high customer requirements, and applicable hygiene and safety standards. 100% quality – durable, on time, made in Germany.
The entire range of special purpose machinery. Everything is possible.
At our headquarters in Röttingen we manufacture all kinds of assembly groups and components on laser, bending, milling, and sawing machines, including all required maintenance groups, such as sanitary and electrical technique. Over many years we have acquired specific know-how particularly in wood- and stainless steel processing.
Lasering
Stamping
Fitting
Sawing
Formatting
Clean cutting edges
Wood processing
Lacquering
Foaming
Gluing
Welding
Screwing
Electrical installations
Integration of water and cooling technique
Perfect paneling and technique for your canteen kitchen.
Customized counters and food passes for your canteen.